Loading...
Thanks for your patience
Create a Responsive Website
By Chezuba on 02/03/2020
United Safe Environment Creators (USEC) needed a website which could showcase the work being done by volunteers for potential donors for the projects and to create awareness to bring more onsite volunteers who can improve the living conditions of the communities USEC works in.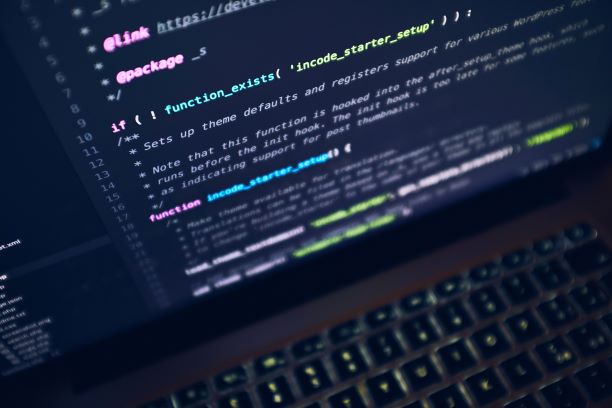 NGO

United Safe Environment Creators (USEC)
Abedi, Director
Kakuma, Turkana, Kenya
USEC is a community-based Organization founded in the year 2013 working in Kakuma refugee camp, in Turkana county, northern Kenya.
The organization consists of a team of compassionate youth refugees who aspire to save the lives of needy individuals by educating, advocate for, supporting and promoting social and economic welfare so that they may regain hope, rely on themselves, fulfill their potential and contribute back to their communities.
The mission of USEC is to empower individuals with skills/knowledge and provide necessary support while looking for durable solutions to the problems that affect them by bringing 'those who have and those who do not have' for a common goal and well-being.
ONLINE VOLUNTEER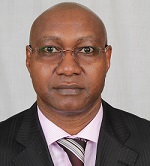 Charles
IT professional
Nairobi, Kenya
Charles is an IT professional with over 20 years of experience. During his career he has worked on IT strategy formulation, IT projects implementation, systems administration, IT security & risk governance, IT budget and microfinancing.
Charles was looking for a change and was eager to move to an NGO sector. However, he realized that in order to get a job that he dreams of he needs to gain prior experience in working with a nonprofit. Chezuba came as a perfect solution to utilize his skills in the social sector and gain the valuable mark on his resume.
PREPARATION
USEC had a Wordpress website but wanted a website with its own domain name to showcase the work being done by volunteers for refugee camps. The organization had a lot of struggles to get funds and skilled personnel for building the website.

USEC relied on its members' contribution for funding of the projects and thus could not afford the huge costs for the website. Abedi of USEC was researching different vendors when he came across Chezuba. He mentions: "Chezuba that helped us to connect with Charles, who understood our requirements well and was willing to create the website."

Charles was looking forward to gaining experience in the NGO sector. His earlier experience on building a website for a For-Profit company and that USEC belongs to his fellow Kenyan, made him decide to take up this project.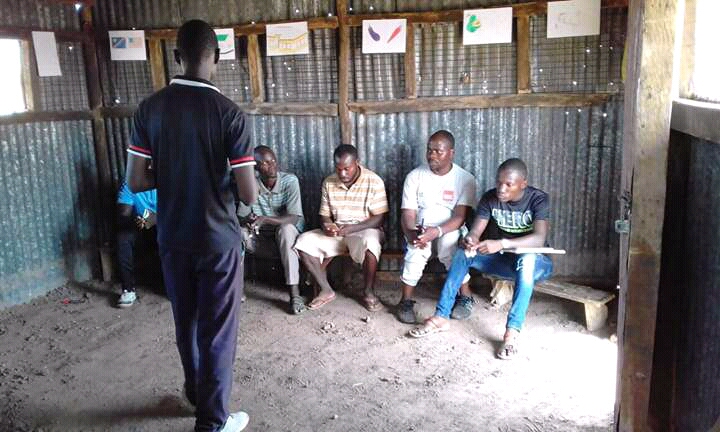 Source: USEC
MATCH
Charles mentioned "I did not expect such a fast response from the NGO as it was in a remote area, but the internet helped us to connect instantly. Abedi responded very quickly and explained the details of the project". Later, Charles shared the project plan and asked for the documents required for the website such as content, pictures, links etc. To register a new domain for USEC, Charles had to search for available domains, luckily https://usec- cbo.org/ was available.

Abedi mentions "Charles was an excellent and very active volunteer. Not only he communicated promptly, had great suggestions, but when I told him that we can't afford to pay for the domain, he suggested that he will take care of the registration charges." Once the domain was sorted, Charles started to work on the first version of the website according to Abedi's requirements. After 2-3 alterations the new website was ready.

From the initial conversation until the final work, it took about a month to develop a responsive website for USEC, Abedi wanted for so long. Besides showcasing the activities of the organization, Charles also included a donation link so the public can support the organization running.
Charles got so much connected to USEC while working on the website project that he informed his friends about the website he created and the work of USEC and tried to market for USEC funding too.
CHALLENGES & SOLUTION
Abedi mentions "Though, we are situated in very far off locations and have never met each other, we had no issues and the website got completed smoothly."

The only pending task is the training on how to update the website with new content in the future. Charles promised to train Abedi on how to use the website. "It's not too difficult, we just need to find some time when the network allows us to be online at the same time. I'm still in touch with Abedi regarding this."

Timely response, mutual cooperation, understanding the project work on the ground and details required for the website, good communication helped to complete the project within the deadline despite network issues in remote areas.
RESULT
Abedi mentions "The new website helps a lot. Content is reaching many people outside, we have recently received 3 requests for volunteering for our organization, which we feel is due to the website being able to showcase our work. It is very essential that an organization has a website with their own domain name."

Charles got so much connected to USEC while working on the website project that he informed his friends about the website he created and the work of USEC and tried to market for USEC funding too. In addition, he also helped them with funding proposals.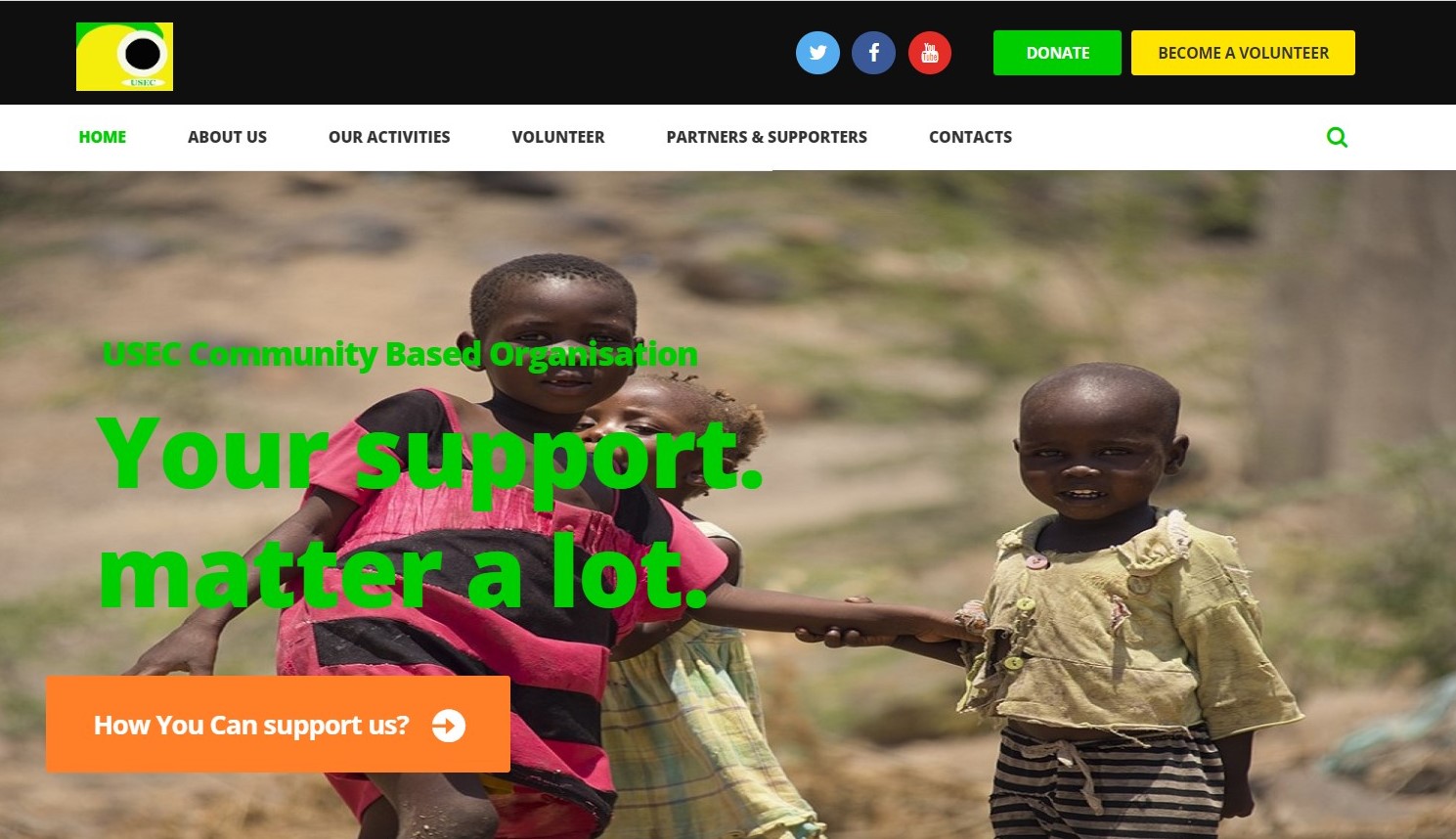 TESTIMONIAL OF THE NGO
"Chezuba is a wonderful online platform which connects nonprofit organizations who have requirements and people who want to volunteer their time and skills online.

Working with Charles was a blessing and we are grateful for his contribution to our organization, he is a man of action, was always there to help in case of anything and is courageous. Charles was a blessing. Am very grateful for the overall work with Charles, he has helped our organization a lot and I don't know what to say."
TESTIMONIAL OF THE VOLUNTEER
"Chezuba has a different approach to volunteering. Normally volunteering requires physical presence and to work with NGOs requires either manual work or providing money. But, through Chezuba we can still help them from the comfort of our home. Most people would like to do that.

The best part was that I felt fulfilled. I am from Kenya and understand what life they go through. I felt satisfied helping people who are really unfortunate through the website I designed for USEC, who is supporting the needy.

Also, the Appreciation Certificate would give me a high chance of getting a job in an NGO. I am also already working with another NGO from Nigeria on another website project."
---